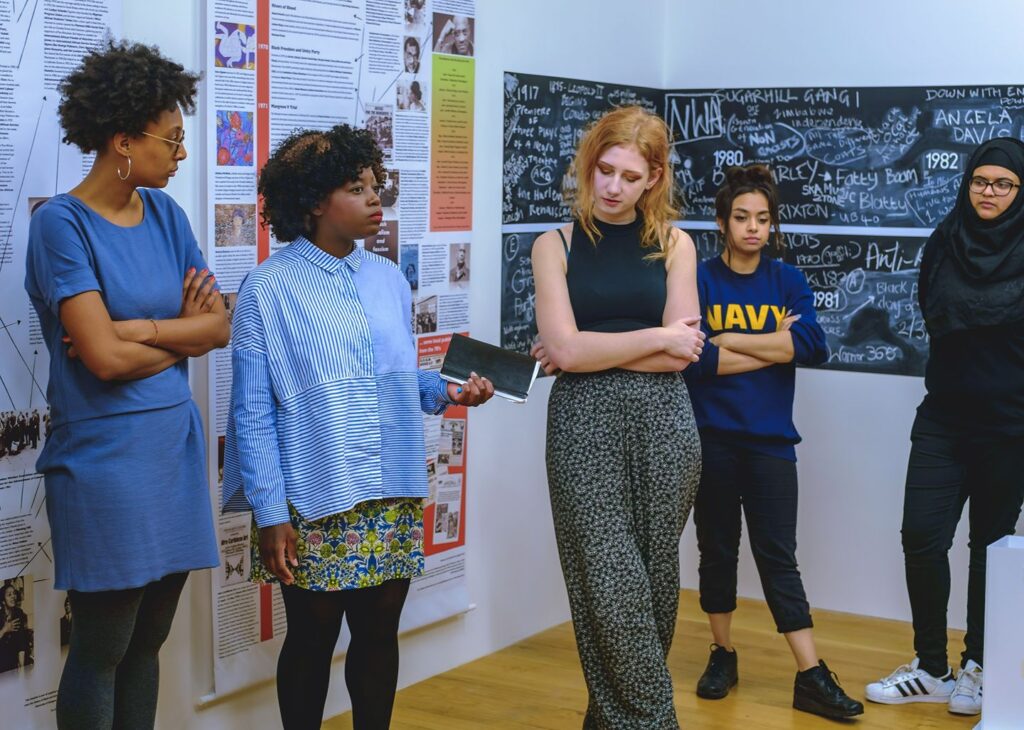 Saziso Phiri is curator and creative producer based in the UK and working globally. Saziso started off her career in the creative and arts sector during her late teens, training as and eventually working as a videographer and editor on music videos for local musicians in Nottingham, and event documentation for Nottingham City Council's youth serive. She later worked as a fine art photographer and mixed media artist, having her work exhibited in a group show, as well as working on a socially engaged project.

Having moved away from practicing as an artist, Saziso is now dedicated to supporting other artists and realising the showing of the fruits of their craft, and the stories carried within their work. She works with and for galleries, cultural organisations and academic institutions across the UK and internationally.

Her curatorial practice is driven by exploring new ways of curating, and stimulating perceptive dialogues between artists and audiences through exhibitions and interventions.

Saziso is founder of The Anti Gallery, a curation and artist development platform engaging art outside of formal art gallery environments, and having producing over 30 engagements since its launch in 2016, from exhibitions to film screenings, workshops, artist residencies, artist talks and performances, with a range of partners and collaborators including Rough Trade, Frequency Festival, Nottingham Contemporary, wallplay (New York), Broadway Cinema and Sadler's Wells.

Her work has been featured on Art Review, The Guardian, Hypebeast and Black Blossoms.


Image credits:
1. Tom Morley (2022).
2. Toms Auzinš (2017)
3. Ego Ahaiwe (2021)
.